Capelle Company has been involved in the transportation of hazardous materials for several decades.
Transport of
dangerous goods

: Expertise cultivated since 1982
Capelle has been involved in the transport of dangerous goods for several decades now. To better meet our clients' needs, we wanted to grow our business in the transport of radioactive substances, so in 2017 we acquired the company Dangexpress (originally founded in 1982). Since 1 January 2018, that company has been a wholly owned subsidiary of Capelle Group.
Transport for
nuclear power stations

in France
Dangexpress provides conventional transport (for non-dangerous goods) for France's different nuclear power stations. All its drivers have year-round access to those sites. Our extendable container flatbeds are perfectly suited to transporting and moving goods at nuclear plants.
Dangexpress also has computerised tools that can geolocate any vehicle in real time and send transport documentation at the end of an assignment. This complete tracking and traceability, from A to Z, gives clients complete peace of mind.
Transport of
radioactive materials

: Requirements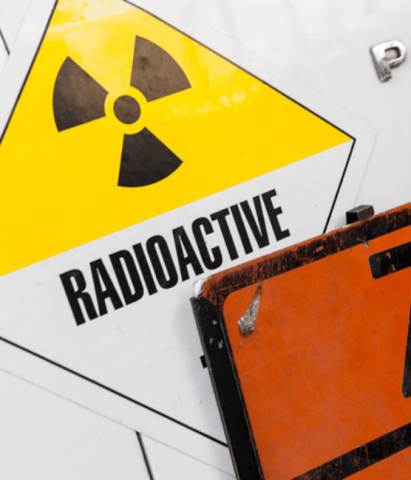 The transport of dangerous goods is governed by the ADR (the European reference for the international carriage of dangerous goods by road, introduced into French law by decree dated 29 May 2009). The ADR contains the conditions that need to be meet across the EU. Dangexpress does everything in its power to satisfy all the requirements and regulations relating to the transport of dangerous goods:
Dedicated vehicles used for the transport of radioactive materials are fully compliant with the ADR and are fitted with iron floors and ISO corner castings that can anchor any type of container.

Trained drivers are trained on the specifics of the ADR (Basic and Class 7 – Radioactive). Most of them have a specialisation in tankers and Level 1 radiation protection certification covering research centres, fuel cycles and nuclear reactors.

Company certifications: Dangexpress is ISO 9001 and ISO 14001 certified.
We also have QUALIANOR certification for corporate radiation protection, which guarantees the establishment of effective radiation protection that complies with current regulations. All our exposed staff have Category B certification.

request a quote
How do we transport
nuclear waste

? Avec quels matériels ? What equipment do we use?
Contaminated equipment, waste, combustible materials, sources and more: dangerous goods can come in many different forms. Dangexpress can transport anything from small 1 kg packages to several tonnes. The company has the following vehicles to handle these different types of packages:
Flatbeds with iron floors fitted with twist locks

Covered open box trailers fitted with Halfen rails for special anchoring

26 tonne carriers with lift gates
Updates to our
equipment

to reduce our carbon footprint:
● In respect of our tractors, the company invests in new vehicles every five years. The replacements all meet Euro 6 standards (the highest level of reduction of CO2 emissions).
● In respect of our trailers, the PIIC (Capelle Industrial and Innovation Hub) is revamping them with the aim of extending their lifespan by an extra 10 years.
For hire: Containers for the transport of
radioactive materials
Dangexpress owns Type A and IP2 packaging that is used solely for the transport of radioactive materials:
● 10' dry containers
● 10' open top containers
● 20' dry containers
● 20' open top containers
● 20' half height open top containers
● 40' open top containers.
All these containers are available to hire for a specific transport operation or a longer period of time.
Your personalised container hire quote
request a quote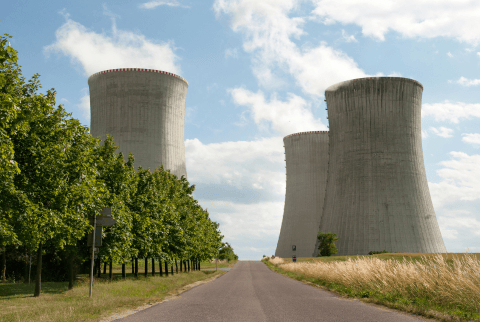 Maintenance on
radioactive packaging
Dangexpress can perform corrective maintenance on radioactive packaging (replacement of seals, roof fasteners, etc.) at two facilities that are dedicated to industrial maintenance.
Your personalised maintenance quote
request a quote
Logistics and storage for projects at
nuclear facilities
Dangexpress offers a turnkey service that provides you with support and guidance for logistics and storage projects involving cargo that will be delivered to nuclear power stations.
We can give you access to qualified personnel with appropriate handling equipment.
We are also able to manage your inventory before and after production, directly at your suppliers' sites. To do that, we use warehouse management software to trace, optimise and bill each storage operation.
Your personalised logistics and storage quote
request a quote
Qualified personnel for nuclear facility transport activities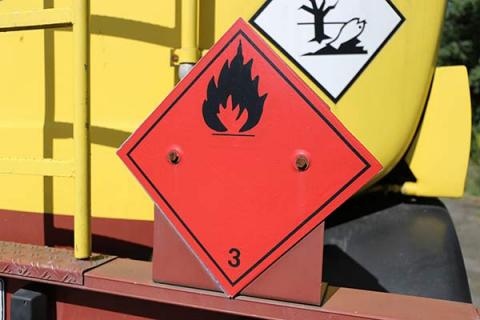 Dangexpress employs an administrative and sales team based at Capelle Group's head offices in Vézénobres.
The company relies on the following internal Group know-how and expertise:
● 2 radiation protection advisors

● 2 transport safety advisors

● 1 research department : to design and produce anchoring and bracing plans

● 1 authorisations department to obtain the required advance authorisations based on the characteristics of the vehicle, its load and the route it will take

● 1 training subsidiary (Euro Team) : to provide training for heavy goods vehicle licences, compulsory initial training & continuing education for HGV drivers, eco-driving and cargo anchoring.
Your
nuclear facility

transport requests
Dangexpress operates on the basis of either a framework agreement or one-off assignments involving the transport of conventional (non-dangerous) goods or radioactive materials to or from a nuclear power station.
Your personalised transport quote