Large storage capacity

and

additional services
Capelle Transports plays an important role in our customers' supply chain and, as such, we support stock management, both upstream and downstream of production, on site or on a construction site. We can also look after various additional services: packaging, sheeting, cleaning and so on.
Thanks to our network of agencies, we have a large warehouse storage capacity :
Outdoors, with premises up to 70,000 m2

Indoors, with covered premises up to 32,000 m2

office premises up to 500 m2
Equipment for storage services
To meet our customers' needs in terms of storage services, Capelle Transports can provide a variety of equipment such as overhead cranes, forklifts of all capacities, mobile cranes and unloading bays. All our storage sites are secure and most are fitted with video surveillance systems. Finally, the logistics teams are all composed of qualified handlers.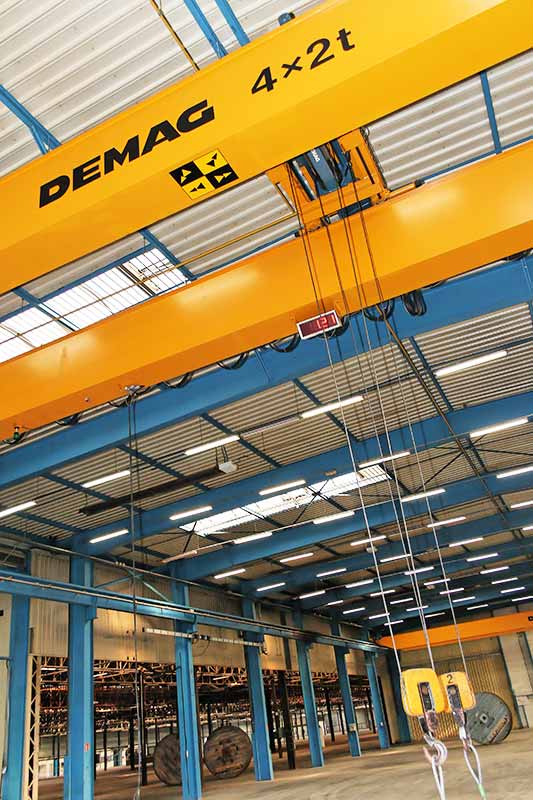 Logistics services offered at storage sites
At Capelle Transports we treat each customer as unique, whatever their needs are. We have the capacity to handle the storage of the smallest parts right up to the biggest loads, from consumer goods to high added-value products. This is why Capelle offers, in addition to storage services, a whole range of additional logistics services consisting of :
Stock management : stocking, restocking, computerised management, issuing bills of lading, traceability, inventory and movement status, physical and computer inventories, stock alerts, etc.

Orders : picking, preparation, repacking, etc.

Shipping to end customers.
In addition to these services, Capelle can offer a packaging/"shrink-wrapping" service: wrapping in heat-shrinkable vinyl wrappers carried out by specialised teams who can perform these services in warehouses or travel to sites throughout France.
Logistics hubs, multimodal platforms with
many advantages
Capelle Transports have developed a network of logistics hubs that can accommodate goods of all sizes. The benefit of these multimodal platforms is to optimise and consolidate flows. These platforms are ideally located near road, river and rail access points and spread throughout France.
These sites may :
Have a specific siding making it possible to store, load and unload an entire train,
Have river access to carry out RoRo transport,
Be located along an authorised route for abnormal load transport.
Request a quote
Supporting
construction sites
Located in Vendée, the Chantonnay agency specialises in the organisation of installation sites for gas and water pipelines throughout France and abroad. Our teams carry out research and the fitting out storage areas and their recycling at the end of a particular project.
The team then offers logistical support by organising the construction site, managing the equipment at the manufacturers until it arrives on site. These services may include finding partners, loading and unloading goods, handling and distribution costing, and providing logistics experts.
Some of the material means implemented :
45 T/m road crane sets fitted with vacuum lifters

32 T/m pipe lifting crane sets with all-terrain tyres

Articulated "dumper-truck" type machines fitted with crane and vacuum lifter

35-tonne crawler excavators equipped with vacuum lifter

Wheeled excavators fitted with vacuum lifter (safe working load 4 tonnes at 9 metres)

Pipe lifting crawler gear fitted with vacuum lifter (safe working load 4.5 tonnes at8 metres)

Autonomous vacuum units equipped with vacuum lifters (safe working load 5 to 15 tonnes).
The main references :
GRT GAS, GRDF, TEREGA, pipe manufacturers, large projects, ductwork, gas construction, network manager, district heating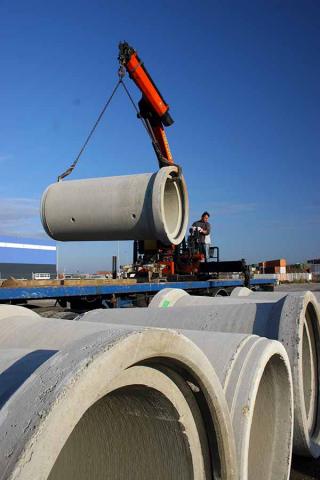 Does your company have logistics and / or storage needs?
Contact us and get a quote by filling out the form below. We will get back to you quickly to respond to your requests